Welcome to the Brian Mulroney Institute of Government   Established in 2018, the Brian Mulroney Institute of Government at St. Francis Xavier University (StFX) is guided by two principal and complementary goals:
To explore many of the most pressing issues policymakers face at all levels of government and to provide interdisciplinary training to undergraduate students committed to civic engagement and the pursuit of leadership roles in the fields of public policy and governance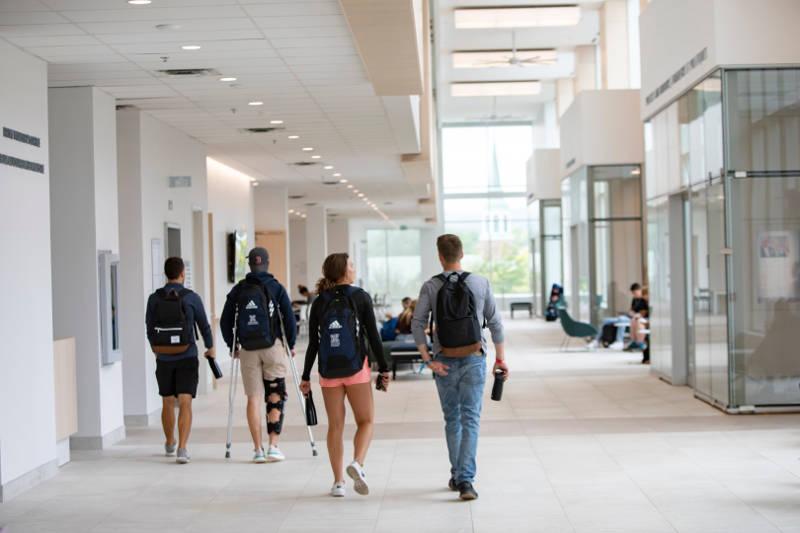 Housed in Mulroney Hall, a state-of-the-art complex boasting world-class educational and media facilities, the Brian Mulroney Institute of Government, and the four-year Public Policy and Governance Program (PGOV) it oversees, provides the ideal environment for students, faculty, and visiting fellows to undertake research and work with the next generation of Canadian leaders.
The Institute's research endeavours are spearheaded by its chairs, including those committed to promoting a nuanced and thoughtful understanding of Canada-US relations, Arctic and Marine Security, and Democracy and Governance. Working alongside faculty from various academic departments across campus, and with students enrolled in the Public Policy and Governance Program, Institute researchers reflect on complex policy problems and issues of leadership in governance. Defining and promoting leadership underpins the core mission of the Institute – an innovative and stimulating forum for addressing today's policy challenges and training tomorrow's local, national, and global public leaders.