The Brian Mulroney Institute of Government is pleased to announce a new series of Review Essays. The purpose of these essays is to provide a forum for scholars to take stock of the literature on various policy-related issues and to introduce readers to new and innovative approaches to thinking about how these topics relate to broader ideas about the nature of policy-making.
---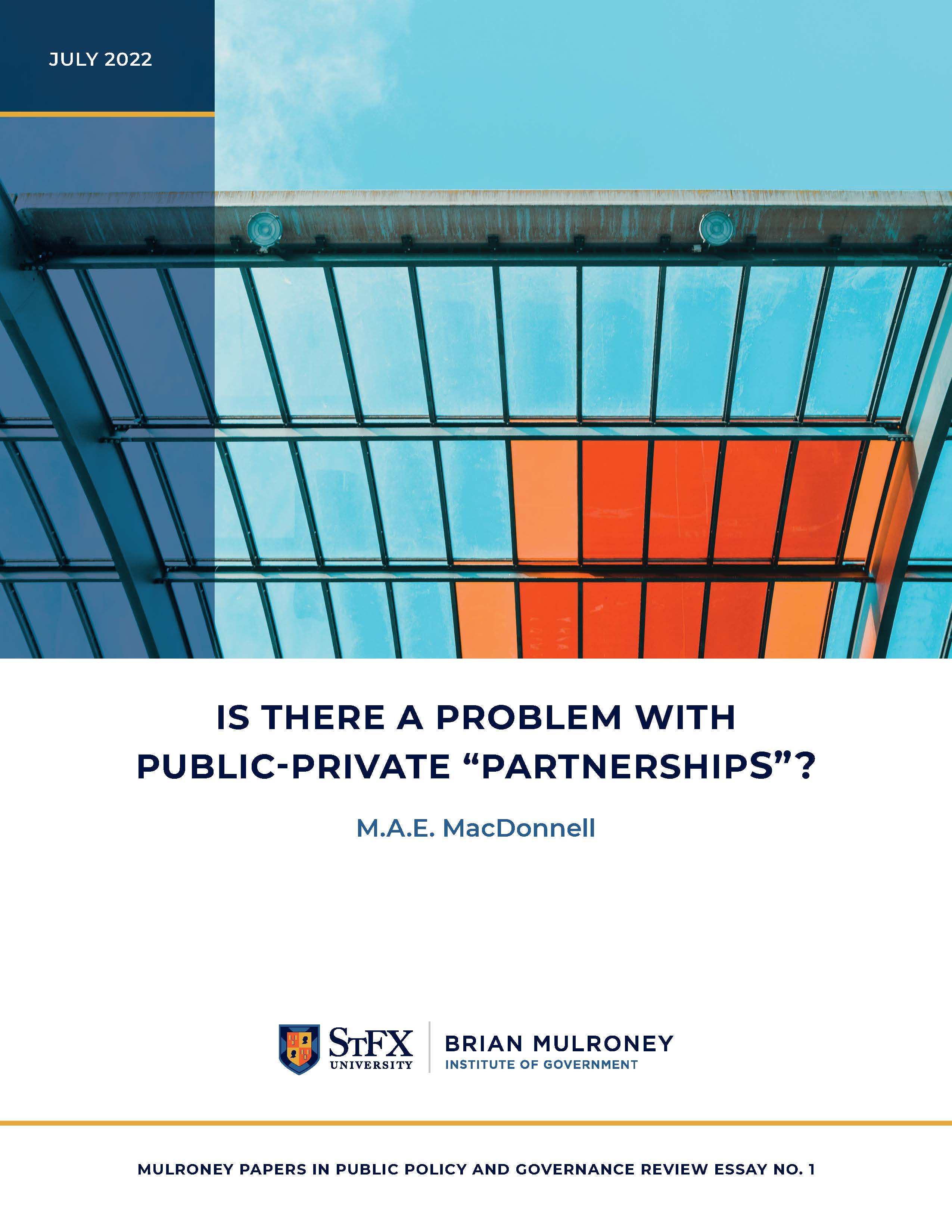 IS THERE A PROBLEM WITH PUBLIC-PRIVATE "PARTNERSHIPS"?
This essay consolidates the public-private (P3) partnership literature to explain the origins, functionality, and scholarly critique of P3 projects. Presenting arguments surrounding P3 value propositions, project completeness, and the actual nature of the relationship between project participants, this essay articulates opportunities for the functional improvement of these project arrangements. These opportunities, which are considered through a real options lens, are anchored in the proactive use of government policy that enables long-term government oversight and partial control over newly procured government infrastructure assets that are operated by a privately held special purpose vehicle. The posited result is to create opportunities for a public sector client to participate in positive risk associated with the operation of P3 projects and to increase trust between project participants (which in turn ought to reduce contract monitoring and compliance costs borne by a public sector client, thereby reducing its cost of project participation).
Download the PDF