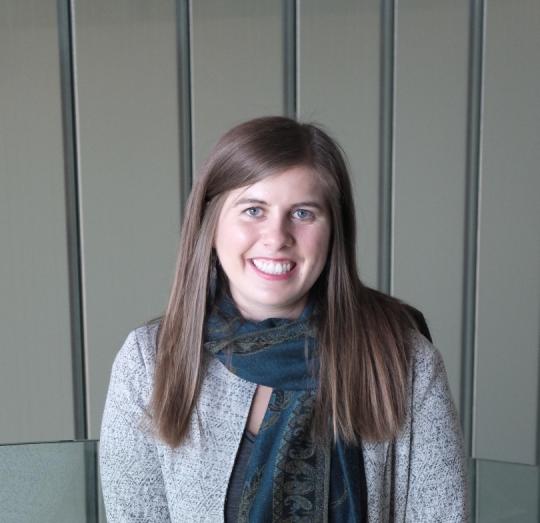 Mila Mulroney Chair in Women, Policy, and Governance Leadership
St. Francis Xavier University and the Brian Mulroney Institute of Government are pleased to announce the appointment of Dr. Bailey Gerrits as the first Mila Mulroney Research Chair in Women, Policy, and Governance Leadership.
The Mila Mulroney Chair's research program focuses on advancing knowledge and understanding of issues affecting the roles of women in addressing a broad range of policy and governance priorities.
Dr. Gerrits has established herself as an expert in gender-based violence and the effect policy could have on leading to its eradication. Her work examines the stories told about gender-based violence and considers how they contribute to ending or facilitating the violence. Her current projects include explaining domestic violence news patterns in Canada, documenting how Canadian police frame gender-based violence on social media, and comparing gendered and racialized social media attacks against women in leadership positions during COVID-19 in Canada and the US. Dr. Gerrits has published in several peer-reviewed journals, including Feminist Media Studies and the International Journal of Communication. She has volunteered and served on the board of organizations which support survivors of gender-based violence. Dr. Gerrits experience working with survivors motivated her to focus her research on domestic violence, and she is passionate about ending gender-based violence.
Dr. Gerrits was awarded her PhD from Queen's University after having earned both her Master of Arts and Bachelor of Arts degrees from the University of Alberta.
The Institute looks forward to welcoming Dr. Gerrits. Her feminist scholarship and expertise will be a great asset as the Institute continues to grow. Dr. Gerrits is currently finishing her position as a Banting Postdoctoral Fellow at the University of Winnipeg in the Department of Criminal Justice. She will formally join the Institute in July 2021.