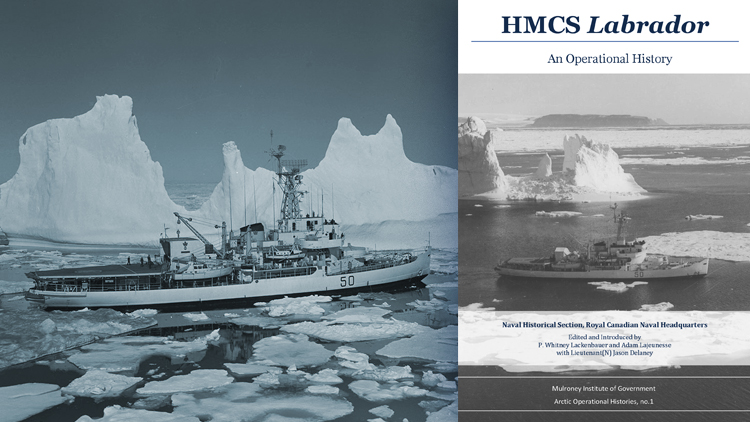 StFX is proud to announce the launch of a new research series, published and managed by the recently opened Mulroney Institute of Government. Edited by Irving Shipbuilding Chair Dr. Adam Lajeunesse, and supported by Irving and a $10,000 grant from the Canadian Defence Engagement Program, the Arctic Operational Histories offers open access e-books consisting of operational narratives generated from firsthand accounts and official government histories.
"This series is designed to support academic research by opening new material to researchers, while supporting policy makers in the Canadian government and armed forces," Dr. Lajeunesse said.
"By examining some of Canada's most pressing security questions from a historical perspective, these volumes provide a unique insight and vital context, crucial to evidence-based decision making."
In support of this new series, he said StFX students are now working as research assistants, editing, transcribing, and laying out volumes for publication.
The first volume – now available – is a history of the HMCS Labrador, Canada's first icebreaker and Arctic patrol craft.
For three years in the mid-1950s, the Labrador was Canada's eyes, ears, and muscle in the Arctic. It conducted some of the first modern surveys of the Northwest Passage, assisted in the construction of the vital Distant Early Warning Line, and kept a close eye on American naval activity in Canada's Arctic waters.
Forthcoming volumes in this series will examine the historic voyage of the RCMP vessel St Roch, the recovery of a crashed Soviet nuclear satellite in the Northwest Territories during the Cold War, and the history of the Royal Canadian Air Force in the sub-Arctic.
The series can be found at: www.operationalhistories.ca