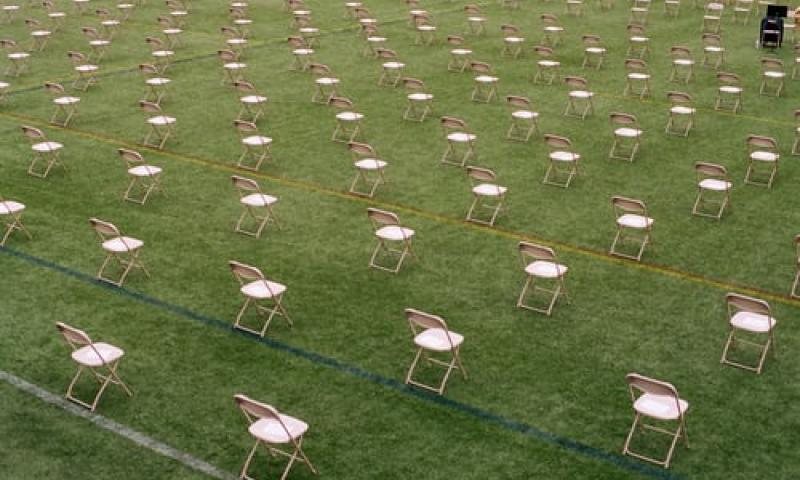 October 5, 2021, 5:30–7:00 pm
Barrick Auditorium (Mulroney Hall 2070)
Canada and COVID: Exploring Our National Response
A Panel Discussion
5 October 2021, 5:30 pm–7:00 pm
Barrick Auditorium (Mulroney Hall 2070)
The ongoing COVID-19 pandemic has impacted Canadian life for nearly two years. The pandemic has cut a swath across multiple spheres, from public health and emergency preparedness to politics and federal–provincial relations. The Mulroney Institute will be hosting a panel of scholars to examine Canada's response, so far, to one of the defining events of our time.
Katie Aubrecht (Sociology)
Douglas Brown (Political Science)
Peter Kikkert (Public Policy and Governance)
Andrew Pateman (Canadian Blood Services)
Moderator: Bailey Gerrits (Public Policy and Governance)
The event will be livestreamed. COVID protocols will be in place for in-person attendance.
Katie Aubrecht is Assistant Professor in the Department of Sociology and Canada Research Chair Health Equity and Social Justice. She is also a Fellow in the inaugural class of Mulroney Institute Resident Fellows. Dr. Aubrecht analyzes marginality and mental health, rurality, and resilience across the life span as health equity and social justice issues. She has approached studying COVID-19 through the lens of mental health impacts and how the pandemic has changed continuing care access, programming, and supports.
Douglas Brown is a former member of the Department of Political Science. He is a Distinguished Fellow with the Mulroney Institute and has long studied the practice and research of federalism. Dr. Brown's work on the pandemic is a long-term project on multi-level policy synchronizationin federal systems. This work was the source of his spring 2021 publication for the Institute's Mulroney Papers in Public Policy and Governance, "Pandemic Federalism: The Case of COVID-19 in Canada, Australia, and the United States."
Peter Kikkert is the Mulroney Institute's Irving Shipbuilding Chair in Arctic Policy and Assistant Professor in the Public Policy and Governance program. His research examines how to strengthen search and rescue, emergency and disaster management capabilities, and community disaster resilience, particularly in rural, isolated, and northern communities. Dr. Kikkert's work on COVID involves examining and reviewing the Canadian Armed Forces' response to the pandemic.
Andrew Pateman is Vice-President of People, Culture and Performance at Canada Blood Services. Canadian Blood Services is a national not-for profit charitable organization that manages the supply of blood and blood products in all provinces and territories outside Québec. This pan-Canadian organization has a unique governance model. Funded by the provinces and territories and regulated by Health Canada, the services and products provided by Canadian Blood Services position it as a fully integrated provider of transfusion and transplantation medicine and science to health systems across Canada, delivering services within each province with a consistency and approach that is national in scope. The pandemic exposed the value of this model and offers a path forward to address the inconsistent and varied approaches taken by governments to COVID-19.
To livestream the event, please follow the Teams Live Event link.
Due to COVID-19 protocols, in-person attendance will only be available to StFX staff, students, and faculty. We encourage the off-campus community to join us via Teams.
Social-distancing protocols will be followed in Barrick Auditorium. Attendees must sit at least two seats apart. Sign-in sheets will be available at the entrances for contact-tracing purposes.